Our Appalachian forests are declining. Watch the video below to learn what EcoForesters is doing about it.
Acres Covered in Stewardship Plans
Stewardship Plans written
Acres of Invasives Treated on Conservation Lands
Current Funding Projects
We recognize this responsibility takes time and money. Our mission allows us to create funding streams for forest stewardship and to help train landowners to identify and control non-native invasive species. We are committed to preparing your forest for future threats like wildfire and extreme weather. A healthy forest is a resilient forest that can continue to support the next generation lucky enough to call Western North Carolina home.
Landscape Scale Restoration (LSR) Project
This project is supported by the US Forest Service Southern Region's Landscape Scale Restoration grant program and in support of the North Carolina Forest Action Plan. This grant provides knowledge that helps landowners control invasive species, promote wildlife habitat and oak regeneration, plant future forests, and leave a legacy of positive impact.
National Fish and Wildlife Federation (NFWF) Project
The National Fish and Wildlife Federation recognizes that landowners need assistance managing their forest. This grant provides landowners with consultations, planning, and cost share assistance implementing their plan.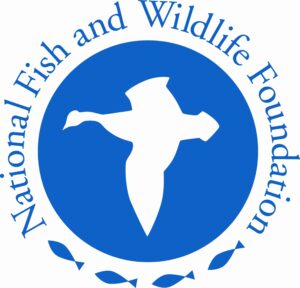 ---
What our clients say
"It seemed after speaking with EcoForesters that I had found someone who was knowledgeable and cared as much about our woods as we do. You not only talked the talk, but walked it as well. You regularly checked on the site, brought students to see the results, and showed genuine interest in how we felt about the experience. I feel like I made the right choice for land valued by my family"
Woody Noland
Camp High Rocks
"Thanks to EcoForesters, Foothills Conservancy of North Carolina was able to evaluate opportunities for marketing carbon sequestration on conservation lands. Their professional foresters were attentive to our conservation objectives and respected complex conservation restrictions. Their philosophy recognizes that forested lands serve multiple purposes to many different stakeholders."
Andrew Kota
Executive Director, Foothills Conservancy
"The work that EcoForesters does is critically important as these forests are in desperate need of ecological restoration to increase forest diversity and resilience."
Megan Sutton
Program Director, The Nature Conservancy Southern Blue Ridge